The breakfast room in the hotel "An der Stadthalle" in Braunschweig
After a relaxed night in our comfortable rooms you can enjoy a delicious homemade breakfast In our bright, light-flooded and friendly.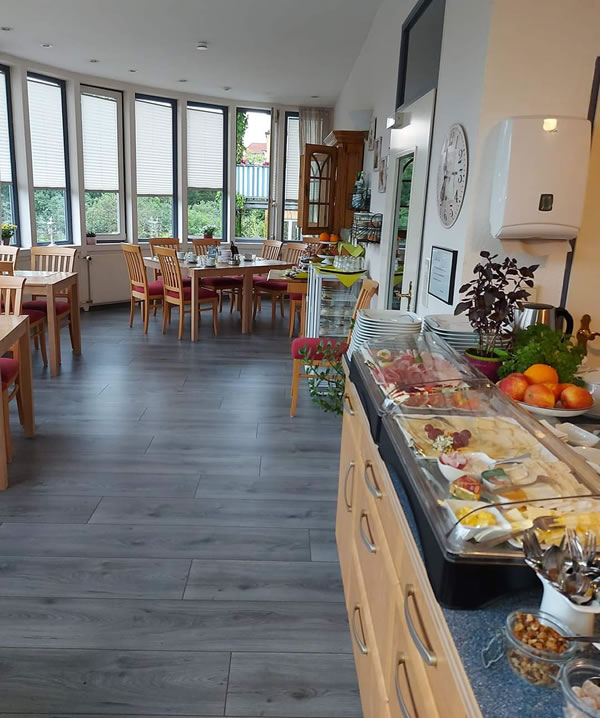 Our rich breakfast leaves nothing to be desired.
You can enjoy freshly made coffee or tea, fresh rolls and different types of bread, muesli, homemade quark dishes, fruit, sliced cold meats, cheese, jams, honey etc.
If required, we will also be happy to set up special platters with only poultry meat for you.
Start the day rested and strengthened with us...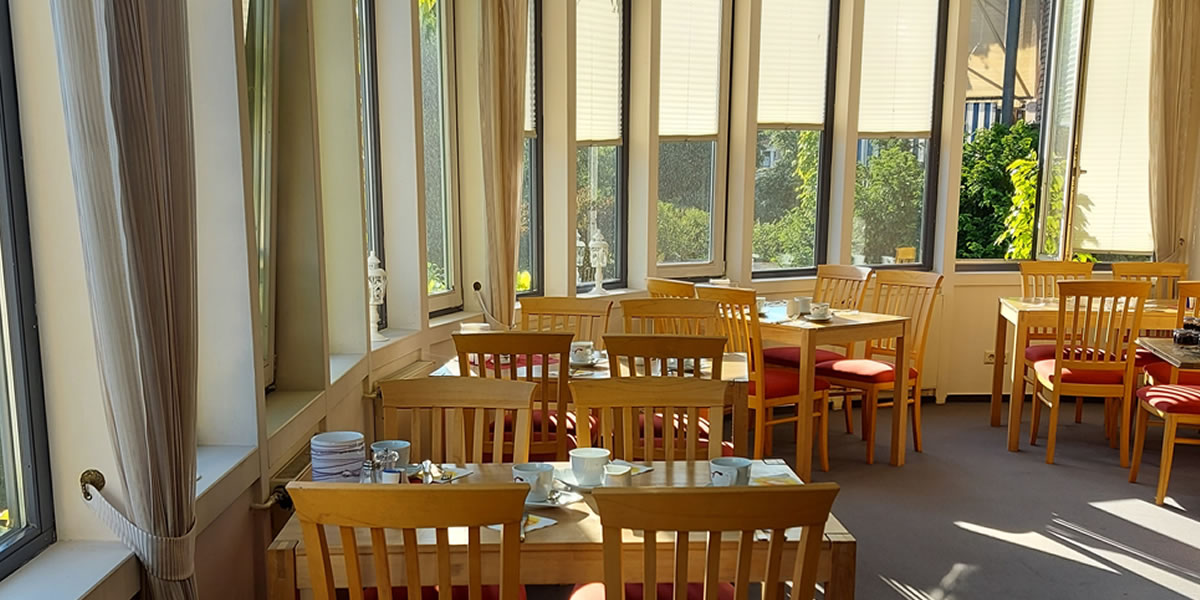 Our reception will be happy to help you with your book­ing re­quests, your ques­tions and with check­ing in and out ...
Contact Telephone
Contact E-Mail